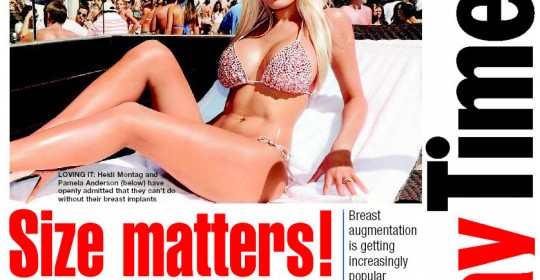 Breast augmentation is getting increasingly popular
Breast augmentation is one of the most sought after cosmetic surgery among women worldwide. Women with inadequate breast sizes sometimes suffer from depression, low self-esteem, negative body image and sexual inhibitions. An increase of one or two cup sizes does wonders for a woman's interpersonal relationships, self esteem, self image and sexual functioning.
Women choose to go in for a breast augmentation for a number of reasons. Some feel their breasts are under developed while some may desire larger or fuller breasts. Some women want to replace breast contour lost during pregnancy or weight loss. Breast augmentation is thus done to increase size and project a better profile. A breast implant is made of a silicone shell filled either with silicone gel or saline or both. The size and type of breast implant recommended is determined by the breast enhancement goal, existing body frame, mass, existing breast tissue.
Breast augmentation with silicone implants is a simple and straightforward procedure not exceeding 90 minutes. In order to place the implant, a small incision is made and an adequate pocket is created behind the normal breast tissue. Since it is a day surgery, a patient can go home after four to six hours. Following the surgery, it is advisable to wear a surgical bra or a support bra for about three weeks. Vigorous exercise or heavy weight lifting should be avoided for a few weeks. One can resume normal work within a few days. The quality of implants used today can last for a lifetime. Post the procedure, the shape and feel of the breasts are like those of a natural one and hence its virtually impossible to differentiate between the two. The desired results are evident immediately after the procedure. It is imperative that the consultation and procedure should be done by an experienced and qualified plastic surgeon specialising in cosmetic surgery. The implant doesn't affect the breast tissue and hence it doesn't affect breast feeding in any manner.
There is no fear of any side effects after undergoing this procedure. There is no evidence that breast augmentation increases the risk of breast cancer. Techniques for augmentation and breast implants themselves are continuously being refined, increasing the safety and reliability of the procedure. The latest trend is to place the implant between the chest muscle and the sheath above this muscle. This gives the most appropriate and ideal results. Another procedure in vogue is for women undergoing liposuction (unwanted fat removal) from any other part of the body. Here, excess fat removed is injected in the breasts thereby increasing their size naturally. This excess fat can also be enriched with stem cells so as to provide better and definitive size enlargement.
– Dr Lakshyajit D Dhami, Cosmetic, Plastic and Laser Surgeon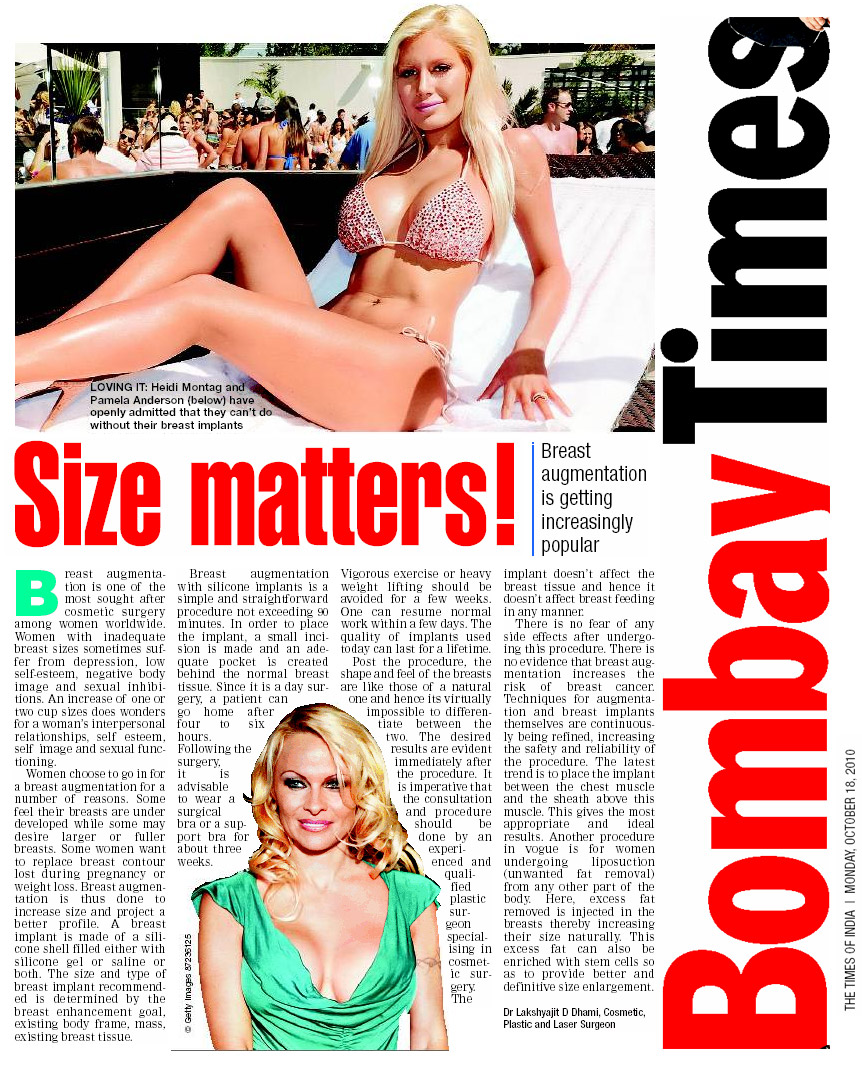 Leave a reply →