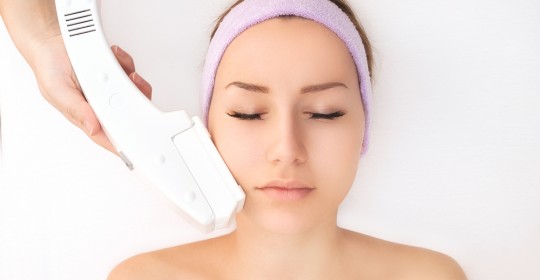 What is photorejuvenation (Laser Facial)?
It is non ablative (bruise – free) process using intense pulse light (IPL) laser, causing fresher, younger looking skin. Broad spectrum light in the visible and infrared range, between 550nm upto 950nm, penetrates the skin layer and stimulates connective tissue growth, which is responsible for tonning of the skin.
For which conditions photorejuvenation is useful?
Sun damaged skin with fine wrinkles
Broken facial capillaries
Visible blood vessels
Age spots
Rosasea
Lack of glow
Discoloration & pigmentation
Which part of the body can be photorejuvenated?
Photorejuvenation is usually done for face, neck and upper breast portions of body but any part of body can be photorejuvenated.
What are the advantages of photorejuvenation?
Photorejuvenation erases skin damage with no "downtime" & it can simultaneously treat different facial changes ranging from sun damage to broken facial capillaries to discoloration & pigmentation changes.
Leave a reply →