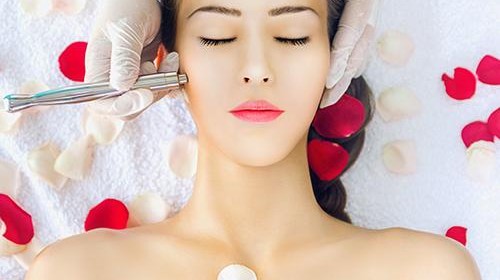 Microdermabrasion is a skin-freshening technique that helps repair facial skin that takes a beating from the sun and the effects of aging. The plastic surgeon uses a device like a fine sandblaster to spray tiny crystals across the face, mixing gentle abrasion with suction to remove the dead, outer layer of skin. As with other skin rejuvenation techniques, more than one treatment may be needed to reduce or remove fine wrinkles and unwanted Pigmentation
Microdermabrasion is effective in reducing fine lines, "crow's feet," age spots and acne scars. It stimulates the production of skin cells and collagen. It has proven to be a very popular nonsurgical cosmetic procedure;.
Technique:
The hand piece emits crystals onto the surface of the skin, resulting in a gentle abrasion or "polishing"process. Each treatment takes from 10 to 20 minutes.The number of treatments recommended formaximal results can range between 5 and 12, spaced from 2 to 3 weeks apart. Maintenance of results requires periodic repeat treatments after the initial regimen is completed. Microdermabrasion may be combined with a light chemical peel to increase the effect.
Benefits:
Virtually no side effects.
Gives the skin an overall fresh, healthy-looking glow.
Nonsurgical, safe, effective "lunch hour" procedure.
Effective on all skin colors and types.
No anesthetic required.
Excellent for skin sensitive to chemical procedures.
Normal activities can be resumed immediately.
Other Considerations:
Requires multiple sessions and maintenance treatments.
Patients with good skin tone will show best results.
An individualized skin care program may be recommended to maximize results.
Microdermabrasion is a quick, non-invasive procedure used to resurface the skin. It is sometimes called "lunchtime peel".
This relatively new procedure gently removes only the very top layers of damaged skin by "sand blasting" them with tiny crystals. The technique exfoliates and gently resurfaces the skin, promoting the formation of new smoother, clearer skin. It is usually performed on the face and neck, but can be performed on any part of the body (such as the backs of the hands).
Leave a reply →